Hello and thank you for visiting. I am Shawn Lowe, webmaster extraordinaire. Whether it is the websites themselves, graphics & illustrative elements, databases & tables, or search engine optimization; I have a passion for understanding and fabricating all things web.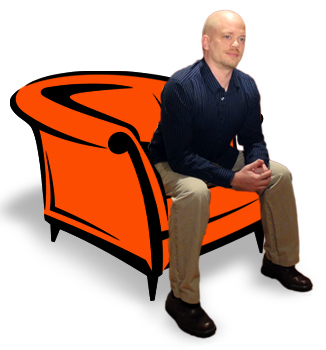 I began learning web languages, such as HTML in 1996, but only used it locally on servers until 1999 when I began coding websites. Since then I have embraced the World Wide Web technologies of XHTML through the latest HTML5 standards, CSS and the newer CSS3 styles, PHP, MySQL, JavaScript, XML, jQuery, WordPress, AJAX, ASP.NET, Drupal, and am infatuated with web design. In development, I must code client or server-side scripting in languages that have boundaries and rules, but with design...there are no limits. Web design has a global market and is utilized day and night. It never ceases, websites never close. They must be designed with purpose, keeping the audience in mind. It's a tough job, but I'm here to do it.
My experience ranges from big names like IBM, Choice Hotels, and RBS Lynk (now WorldPay) to many brick and mortar local businesses. I am currently the Web Administrator at Agri Supply®, located in the heart and capital of North Carolina -- Raleigh. When not freelancing or catching up on the latest web technologies, I enjoy spending time with my family.
Your website is an extension of your business or organization. It should complement them and help the reason for which it exists. The World Wide Web is full of more websites than could ever be counted. Is your website working with you or just another statistic?
HTML & HTML5

CSS - CSS3

JavaScript & jQuery

PHP & MySQL

ASP.NET ...and more
Responsive Design for All Devices

Best of both Worlds: Design & Development

Search Engine Optimization (SEO)

E-Commerce & Data Base Maintenance

Certified by the State of NC and the W3C
Check out my work to see what I have been up to lately as well as some prominent pieces through the years.
Expression is about layers. An artist will communicate their creation in perspective layers. The object of the art is in the foreground, sitting in front of many other layers that define different levels of their setting. With website design, I develop my project as layers with the same transcendence as the artist. The aesthetics of the finished product are complimented with each layer from background to focus using perspective and application.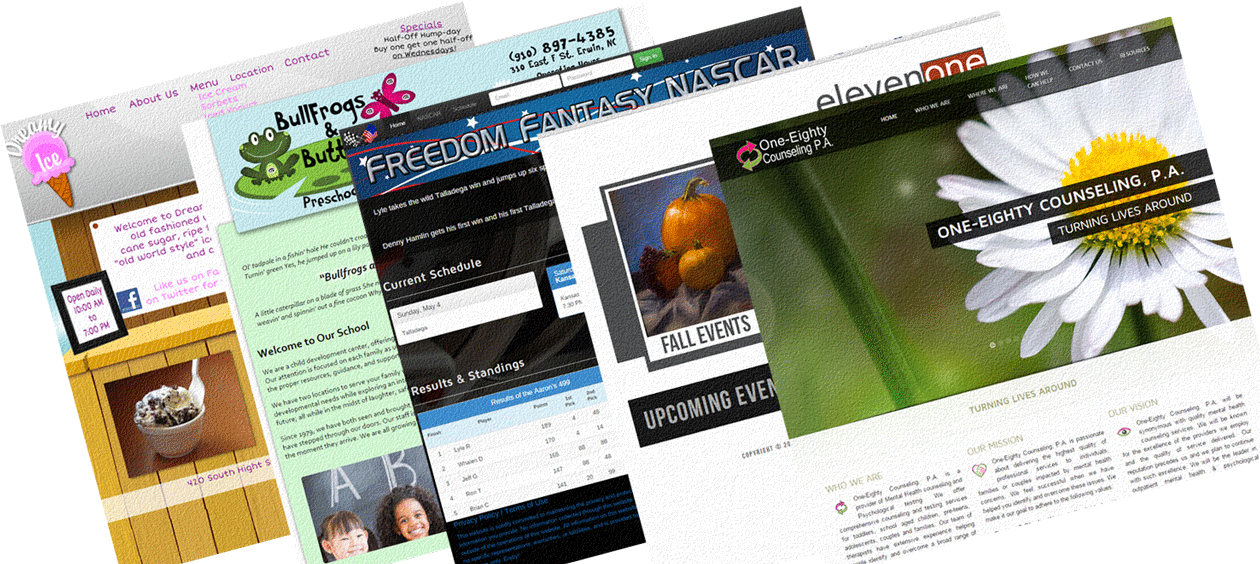 There is a purpose for every website and if your site is not meeting your needs then it may be time for a change. The audience is surfing, and they may be two clicks away from visiting a different site.